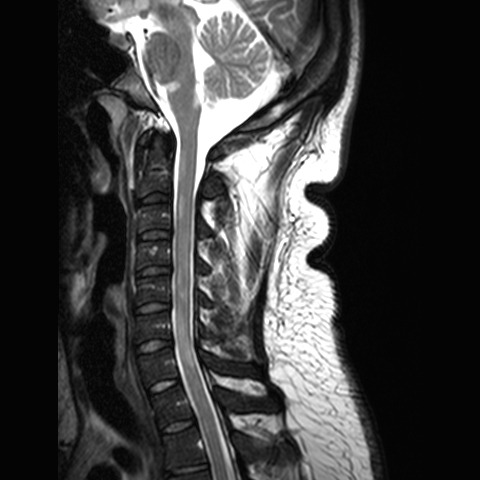 Widespread use of MRI (magnetic resonance imaging) has revolutionized the ability to diagnose multiple sclerosis. Disease-related changes in the brain or spinal cord are detected by MRI in more than 90% of people suspected of having MS.
What Is MRI?
MRI is a test that produces very clear pictures of the human body without the use of X-rays. It uses a large magnet, radio waves and a computer to produce these images.
MRI can often detect damaged areas in the brain or spinal cord that would be missed by other imaging techniques such as a CAT scan.
Why Do I Need to Get an MRI?
To detect MS. MRI is considered the best test to help diagnose MS. However, 5% of people with MS do not have abnormalities detected on MRI; thus, a "negative" scan does not completely rule out MS. In addition, some common changes of aging may look like MS on a MRI.
To track the progress of disease. Although they aren't widely needed, people with MS may get repeat scans to determine the status of their disease and how well their medications are working.